Paul Fegan's first feature documentary follows Scottish cult-pop raconteur and former Arab Strap frontman Aidan Moffat as he tours Scotland in 2014, performing his modern re-interpretations of old folk songs.
It was meant to be a tour that celebrated communities and lore. But just before they hit the road, Moffat met Sheila Stewart: a 79-year-old force of nature, the last in a line of travelling folk royalty, and a balladeer whose life – and unexpected death, in 2014 – upturned Moffat's folk assumptions, and diverted the course of Fegan's film.
The ensuing film is a warm-hearted journey through music, mortality, landscape and time. It's also a moving, wry and enlightening depiction of two of Scotland's most distinct and vital voices, as they cross paths (and words): Moffat believes Scotland's oldest songs are ripe for re-working against a contemporary urban backdrop. Stewart does not.
ABOUT THE FILMMAKERS
ABOUT SHEILA & AIDAN
SYNOPSIS
Where You're Meant To Be will be screened in UK cinemas from 17 June. The cinema release will be accompanied by a live event tour, presenting Q&As and performances with Aidan Moffat and the film's director and producer Paul Fegan.
Where You're Meant To Be will only be showing in UK cinemas for now. Get notified when the film is showing in your part of the world or becomes available on DVD and online.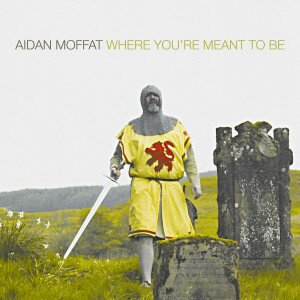 The accompanying live album of Moffat's personal, often bawdy, modern takes on old Scottish folk classics was recorded by the banks of Loch Ness in Drumnadrochit Village Hall, one of the highlights of the tour.
The LP is now sold out.